Now, that the World Economic Forum at Davos has started, also the conversational buzz on Twitter is increasing. While yesterday news agencies and journalists dominated the buzz, this morning (data ranging from 10:15 to 11:40) clearly has been a Paulo Coelho moment. The following tweet has been the most frequently retweeted #WEF tweet:
If you understand what is going on, you need a reality check #wef

— Paulo Coelho (@paulocoelho) Januar 25, 2012
The most mentioned accounts in this time frame have been the following: @paulocoelho (265 mentions and retweets), @jeffjarvis (81), @bill_gross (74), @davos (63) and @loic (39). Interestingly, these five most frequently mentioned accounts did not contribute much to the Davos related Twitter conversations: Paulo Coelho mentioned #WEF in a tweet that has been resounding in the analyzed time frame and Jeff Jarvis did post three tweets. Here's a visualization of the Twitter users mentioning each other. The larger a node, the more often it has been mentioned by other users.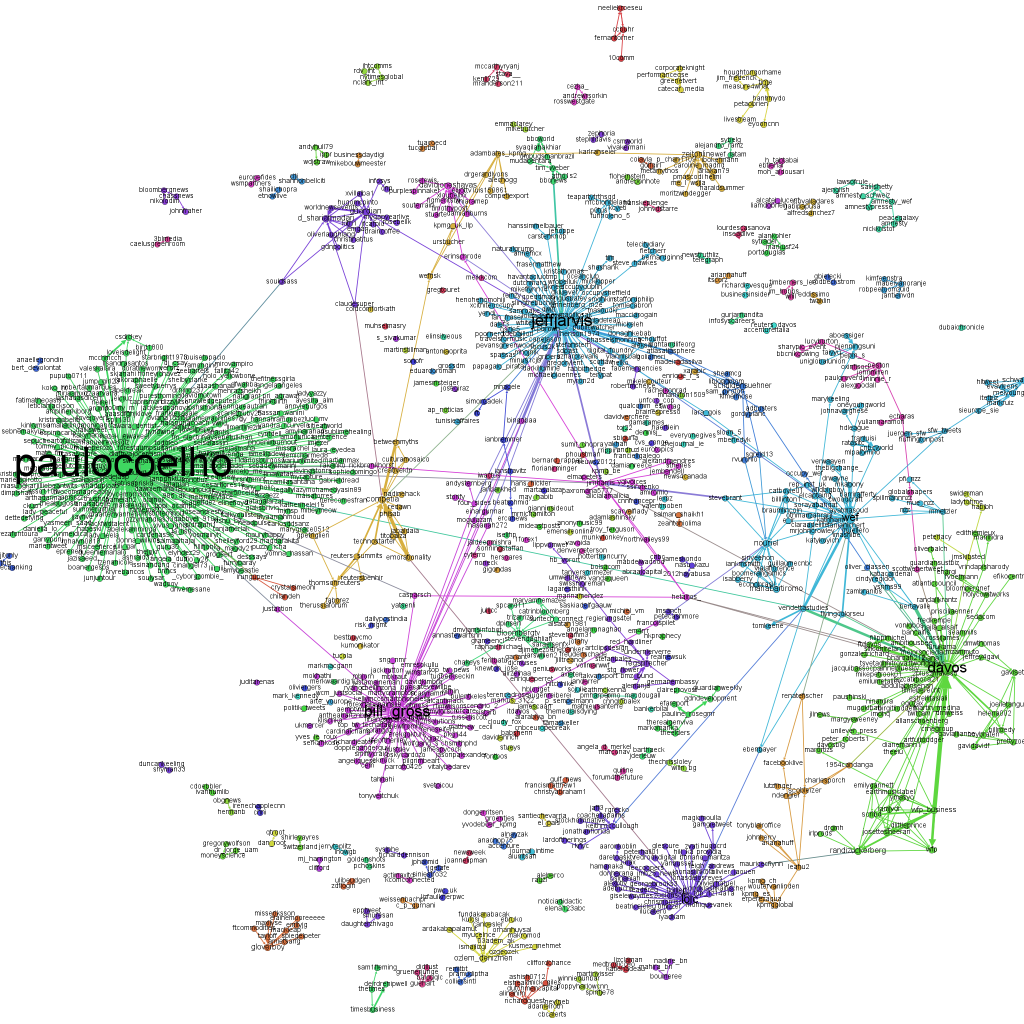 If we take a look at the content, the most frequently mentioned words have been: wef (1001 times), davos (886), rt (= retweet, 827), need (301 times) and going (281 times). The last two words are clearly related to Paulo Coelhos tweet mentioned above. Other interesting words that have been connected to WEF and Davos are: crisis (89 times), world (88), bankers (61), responsibility (57), people (55), refuse (55), CEO (51) and fear (49):