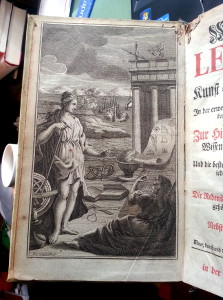 There is a reason why we differentiate science and the humanities. And although sociology, experimental psychology and even history nowadays deploy many scientific methods, the difference is still fundamental. Humantites deal with correlations; the causalities are way further speculative than the "laws of nature" that are formulated in physics or chemistry. Also the data that supports social research is always and inherrently biased, no matter how much care we take in sampling, representativeness and other precautions we might take.
In her remarkable talk at Strataconf, Kate Crawford warned us, that we should always suspect our "Big Data" sources as highly biased, since the standard tools of dealing with samples (as mentioned above) are usualy neglected when the data is collected.
Nevertheless, also the most biased data gives us valuable information – we just have to be careful with generalizing. Of course this is only relevant for data relating to humans using some kind of technology or service (like websites collecting cookie-data or people using some app on their phone). However, I am anyway much more interested in the humanities' side of data: Data describing human behavior, data as an aditional dimension of people's lives.
Taken all this, I suggest to call this field of behavior data "Data Humanities" rather than "Data Science".