Here's another update on the analysis of Wikipedia data for the presidential candidates. What's quite interesting, the attention value vor Mitt Romney is almost at the same level where Barack Obama has been four years ago. And Barack Obama is exactly where John McCain has been 2008: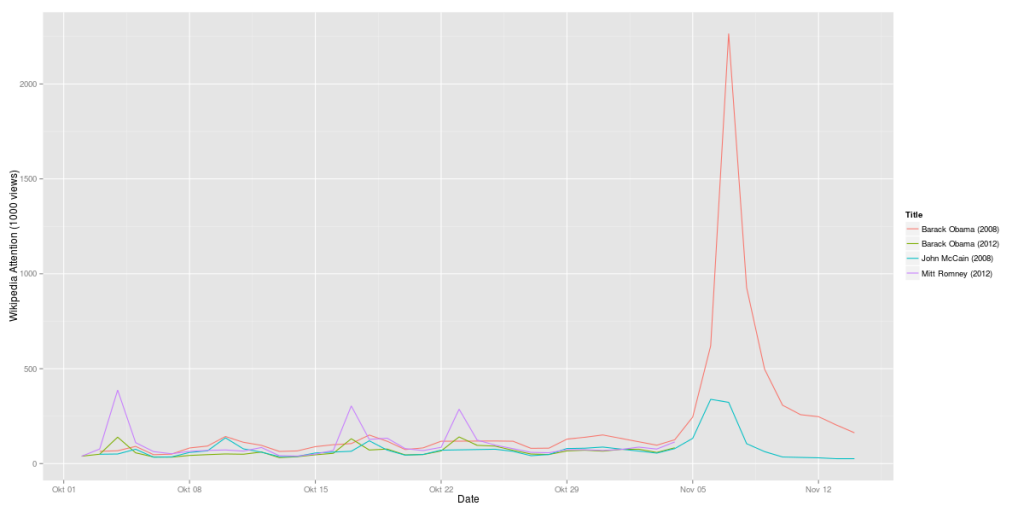 But one thing has changed: The elections as such are much more interesting to the Wikipedia users than they were 2008: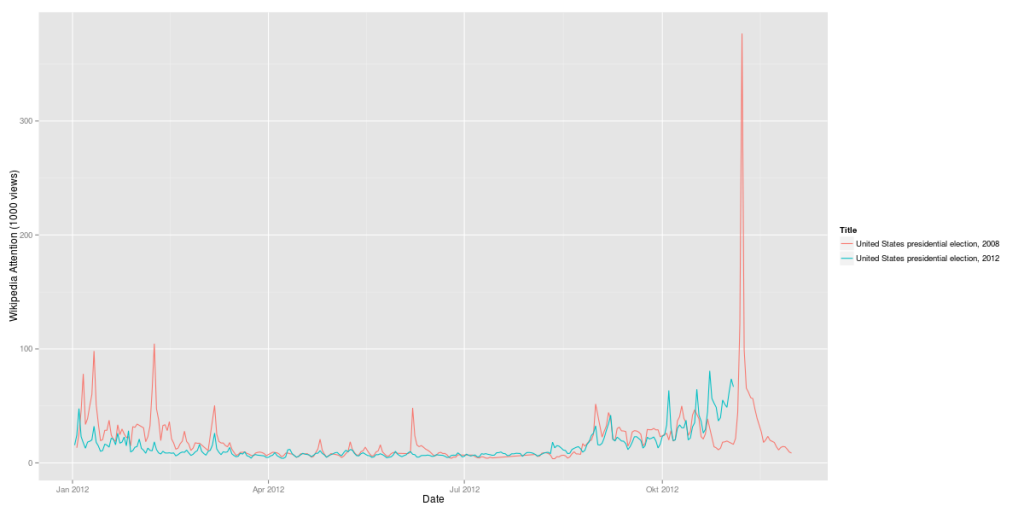 2012 there is no pre-ballot gap as there has been four years ago.